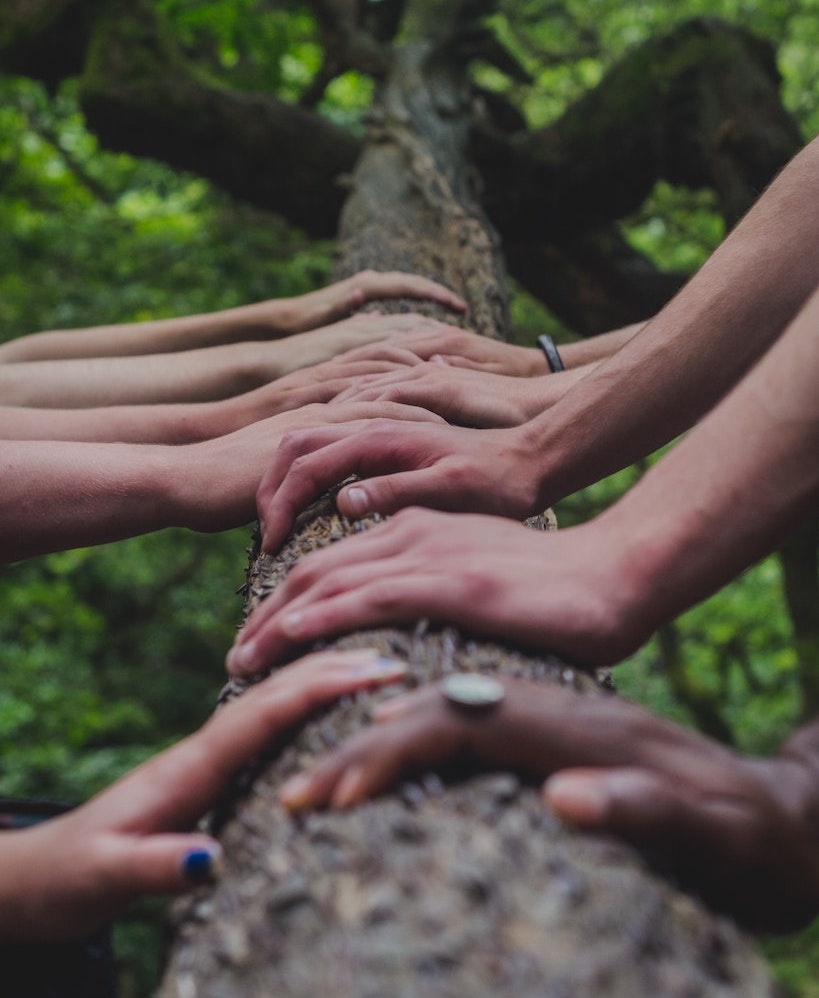 What is RETA?
About RETA.
The accelerator is an initiative to enhance the capacity of regulators to increase the speed of the clean energy transitions.
It works directly with energy regulators in order to facilitate knowledge sharing, peer to peer learning and thought leadership on regulatory issues. It acts as well as a central resource for regulators to seek knowledge products and regulatory tools that can help mitigate challenges regulators face when trying to regulate for the sustainable, affordable and secure energy systems of the future.
The Accelerator was launched at COP26 by Ofgem, IEA, IRENA, RMI and the World Bank along with regulators from around the world as part of the Green Grids Initiative.
Australia
Australian Energy Regulator
Australia (Western)
Economic Regulation Authority
Canada (Québec)
Régie de l'énergie du Québec
Canada (Ontario)
Ontario Energy Board
Cayman Islands
OfReg, Utility Regulation and Competition Office
Dominica
Independent Regulatory Commission
Egypt
EgyptERA, Electric Utility and Consumer Protection Regulatory Agency
France
CRE, Energy Regulatory Commission
Georgia
GNERC, Georgian National Energy and Water Supply Regulatory Commission
Indonesia
Ministry of Energy and Mineral Resources
Israel
Israeli Electricity Authority
Italy
ARERA, Regulatory Authority for Energy, Networks and Environment
Kenya
Energy and Petroleum Regulatory Authority
Mongolia
Energy Regulatory Commission
Morocco
ANRE, National Electricity Regulatory Authority
New Zealand
Commerce Commission
New Zealand
Electricity Authority
Norway
NVE-RME, Energy Regulatory Authority
Peru
Osinergmin, Regulatory Agency for Investment in Energy and Mining
Saint Lucia
National Utilities Regulatory Commission
Singapore
Energy Market Authority
USA (Federal)
Federal Energy Regulatory Commission, Commissioner Allison Clements Office
USA (California)
Energy Commission
USA (California)
Public Utilities Commission
USA (Hawaii)
Public Utilities Commission
Vanuatu
Utility Regulatory Authority
CAMPUT
Canadian Association of Members of Public Utility Tribunals
AFUR
African Forum For Utility Regulators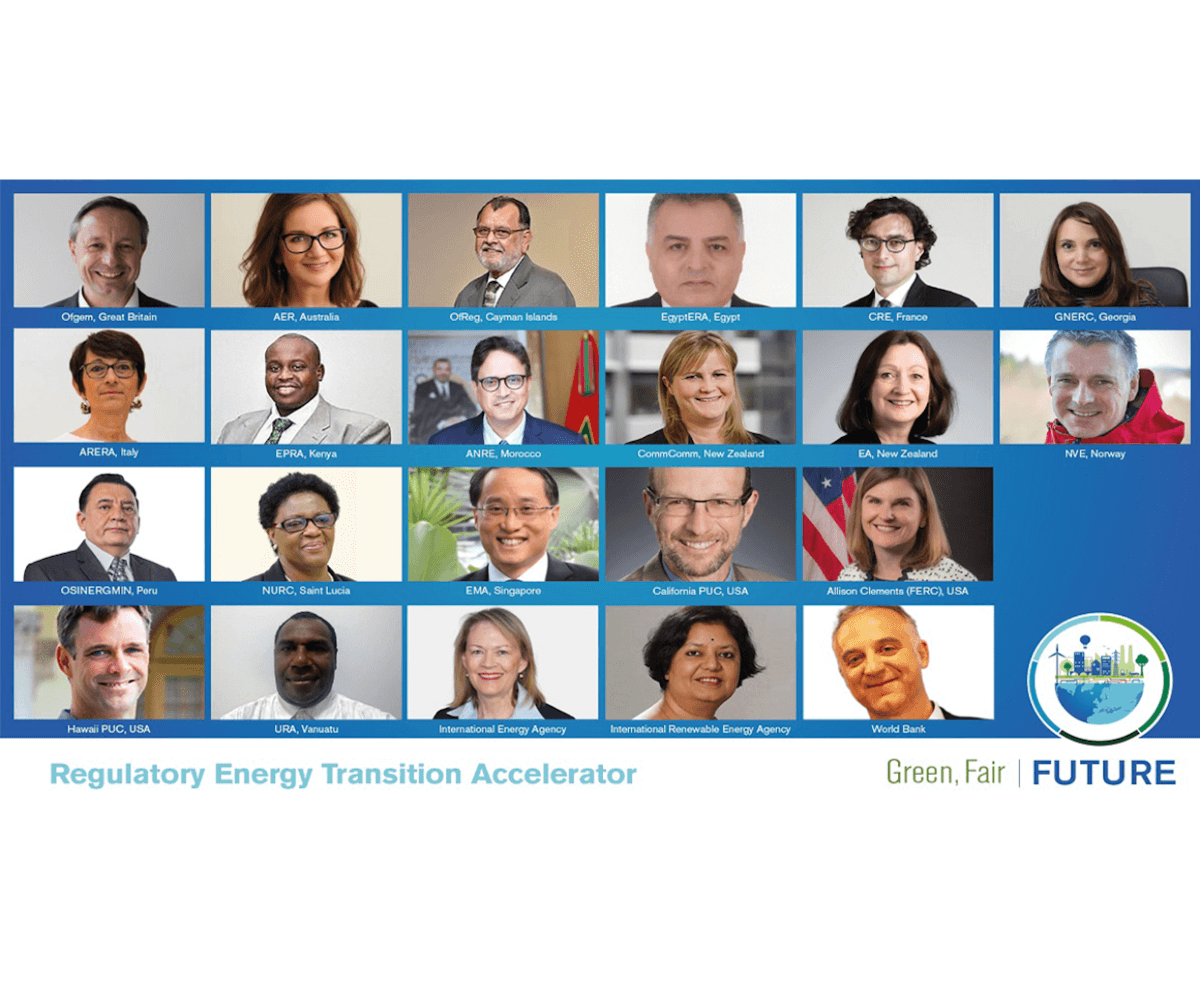 RETA launch at the COP26.
The International Energy Agency (IEA), International Renewable Energy Agency (IRENA), Ofgem and World Bank launched at the COP26 a global initiative "Regulatory Energy Transition Accelerator" to accelerate the energy transition to provide clean, secure, and affordable supplies to everyone. Energy regulators have a key role to play in turning ambition into real-world action in hitting global climate goals. The Regulatory Accelerator enables them to collaborate to seize opportunities and solve problems to speed up the global energy transition at the lowest cost.
In particular, it can help countries with less developed energy systems to leapfrog the carbon-intensive paths other countries have previously taken.
The joint statement launched at COP26 can be found here.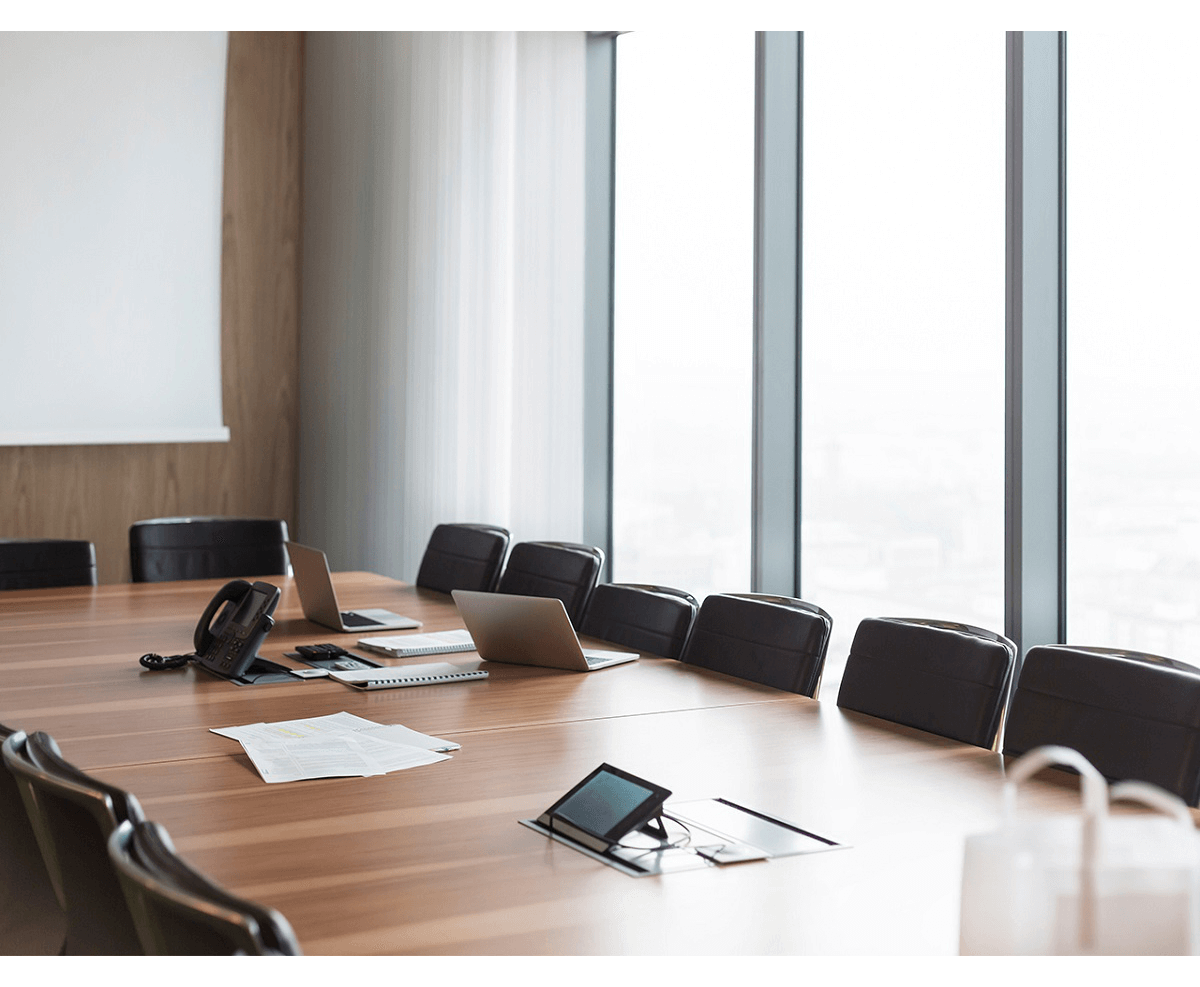 May 09, 2022
First meeting of RETA Steering Committee
RETA's Steering Committee held its first virtual meeting on Monday, 9 May 2022. The Steering Committee is composed of energy regulators from Great Britain, Australia, California, Egypt, France, Georgia, Kenya, Peru, Saint Lucia, and Singapore, for two-year renewable terms, together with the International Energy Agency, International Renewable Energy Agency and the World Bank. The Steering Committee, chaired by Jonathan Brearley, CEO of Ofgem, discussed and adopted the activities for the first year as well as RETA guidelines and rules defining its functioning.
The initiative's goals have been confirmed as accelerating:
flexible, renewable-based systems;
regulatory frameworks to deliver the energy transition;
network planning for wide scale electrification;
regional interconnection
a fair and inclusive energy transition
These objectives are to be delivered through dissemination workshops, bilateral and multilateral exchanges, bespoke technical assistance and knowledge products.
The Steering Committee will meet at least twice a year. The date of the next meeting will be determined at a later stage.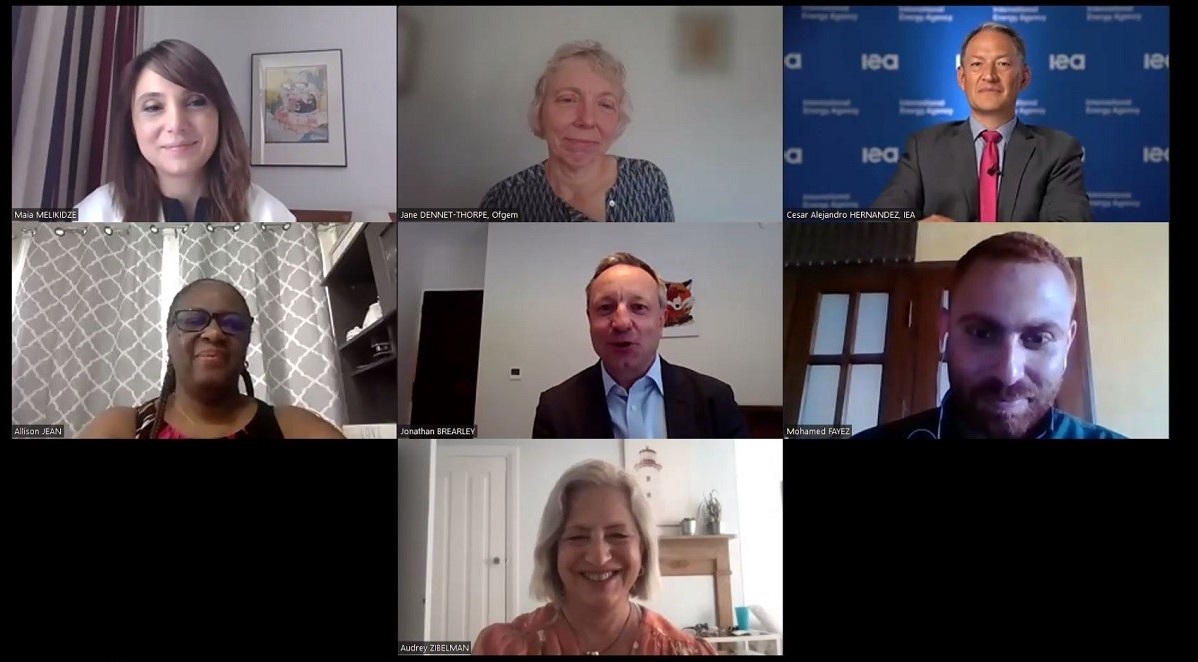 Accelerating the energy transition through international collaboration
The first public event held under RETA "Accelerating the energy transition through international collaboration" took place on 21 June. It brought together Audrey Zibelman, Vice President of Tapestry, X's Electric Grid Moonshot and Jonathan Brearley, CEO of Ofgem to discuss the regulatory gaps for energy transition. It was followed by a panel discussion gathering several energy regulation experts and practitioners from around the world.
Agenda can be found here.
Ms Audrey Zibelman's presentation can be found here.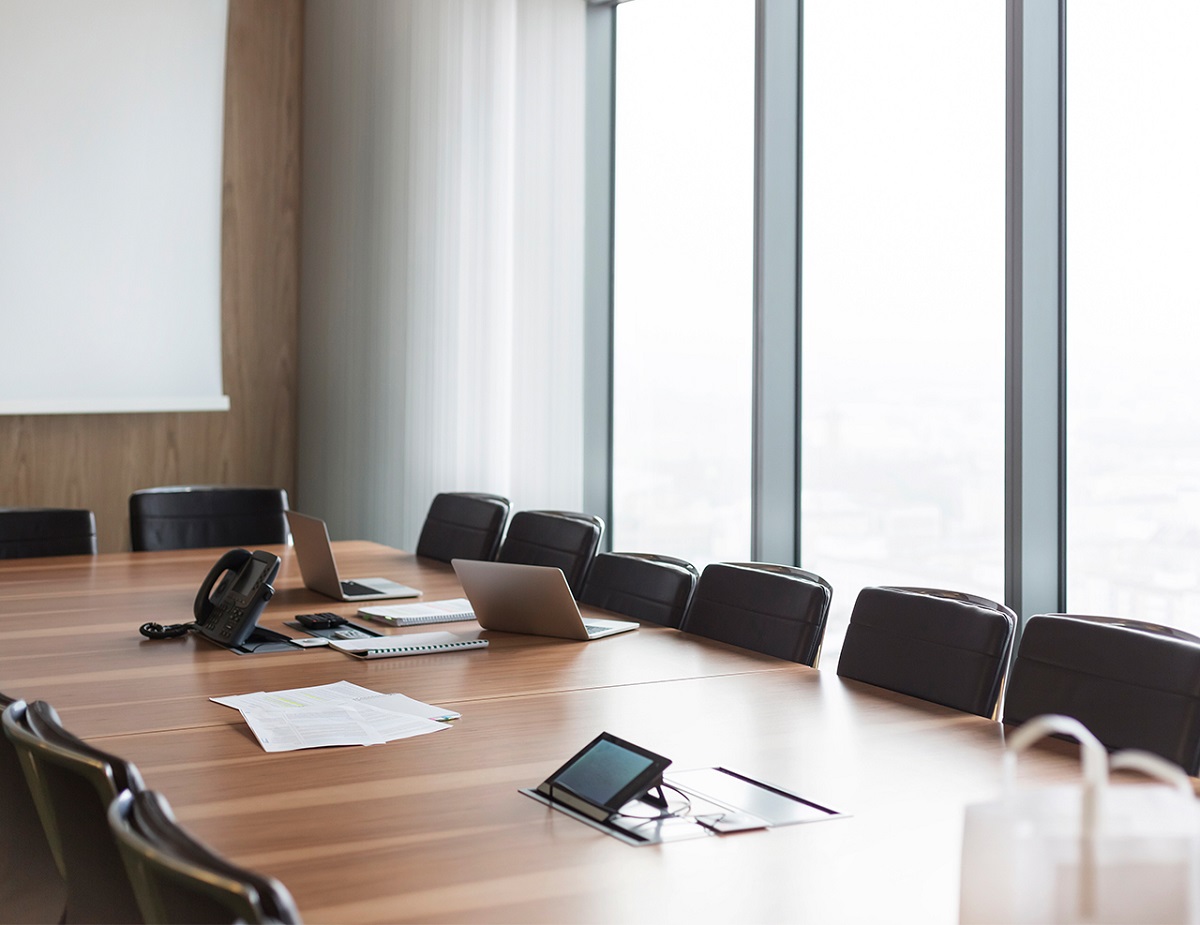 Presentation of IRENA's report "RE-organising Power Systems for the Transition" at ICER's July workshop
RETA partnered with the International Confederation of Energy Regulators to provide a dissemination workshop on the International Renewable Energy Agency's Reorganising Power Systems for the Transition report in July. The recording of the workshop can be viewed here. IRENA's report explores enablers and barriers to the transition, and proposes a new power system organisational structure, fit for the renewable era, that can support low-cost renewable generation and long-term investments in system adequacy, complemented by diverse and flexible generation options to ensure a reliable power system to support the energy transition.